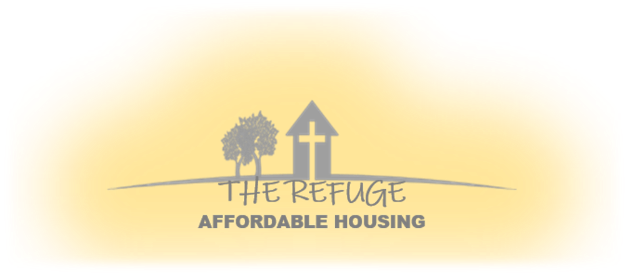 We are in the work of replacing a poverty lifestyle with a prosperous lifestyle. In order to do that, we begin by occupying the streets. Somewhere between 1986 and today, Peak St.'s reputation changed. It is no longer a place of gang wars, murder, and drug houses, but it is a beacon of hope resting right in the middle of Dallas.
Why? ---Because change comes one life at a time and changing lives is possible.
Affordable transitional housing is one of the greatest needs for people that are not financially stable. R/O provides transitional housing for the "working poor," this gives them time to rebuild their finances in a safe environment. God's purpose for The Refuge is to provide transitional housing that is affordable and safe to facilitate self-sufficiency in Men, Women, and Families that have recently lost their homes or are having a hard time covering their current rent. The Refuge is not a shelter, nor is it a solution for long-term housing. The Refuge is a place where people can come and get a respectable place to live while saving money, to get a better place to live. Reconciliation Outreach hopes that in this purpose The Refuge will improve the chances of its tenants to become independent, strong members of their community.
---
ELIGIBILITY REQUIREMENTS
Determination of acceptance into The Refuge will be made on a case by case basis, based on the following minimum criteria and guidelines.
---
Applicant must:
Be at least eighteen years old.
Be drug and alcohol-free. The Refuge is a drug and alcohol-free environment, please consider this before applying.
Hold current employment for no less than two months and complete a background check.
Have a gross income of no more than $31,010.00 per year.
Have a gross income of no less than $20,090.00 per year.
---
In order to rent an apartment at The Refuge, the applicant must:
Pay the first month's rent.
Pay at least 50% of the security deposit. (The remaining balance will be paid in $50 monthly installments until paid in full.)
There is a non-refundable administrative $30.00 fee. 
Have a valid state issued photo identification card.
Have a Social Security Card.
---
Apartment Information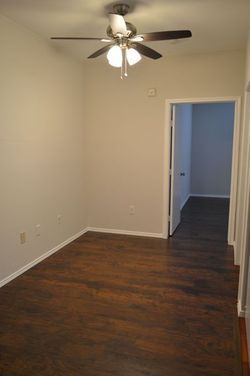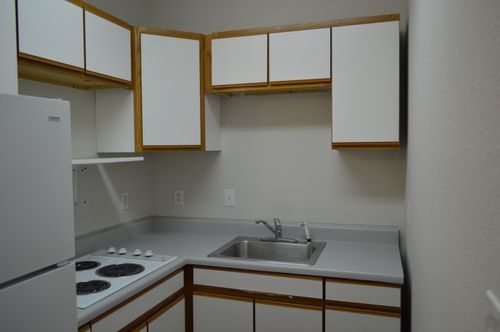 The lease will be 6 months with an option for another 6 months extension upon request and management approval. 
1 Bedroom (Approx. 450 sq. ft): $600/month

2 Bedroom (Approx 520 sq. ft):  $650/month
To inquire about The Refuge contact:
Carey Ciolfi
Phone: 214-545-6500
---
Fill out the form below to contact The Refuge program.